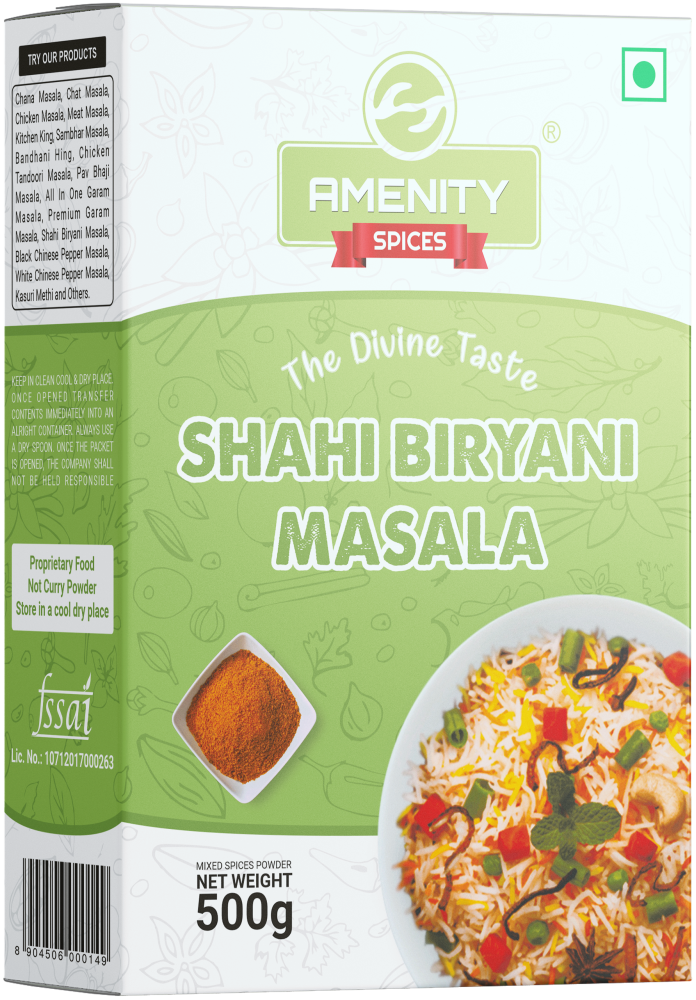 Shahi Biryani Masala
Boil 250 Gms. Basmati Rice. In 3 Tbsp Oil, Fry 3 Sliced Onions, 1 Tsp Each Ginger/Garlic Paste. Add Puree Of 2 Tomatoes, Chilly powder And Turmeric Powder.Cook Till Oil Separates.
Add ½ Cup Curd. Add 1½ Tbsp Of Amenity Shahi Biryani Masala, Roast. Add 1½ Cup Cooked Vegetables Like Carrot, Cauliflower, Green-Peas, And Salt. In Grease Bowl Mix All This Vegetables With Boiled Rice.
Spread Remaining Rice. Now Pour 2 Tbsp Ghee, ½ Cup Milk. And Cover It And Heat For 15 Mins. On Low Flame. It Is Ready To Serve
Now Serve With Hot Raita.