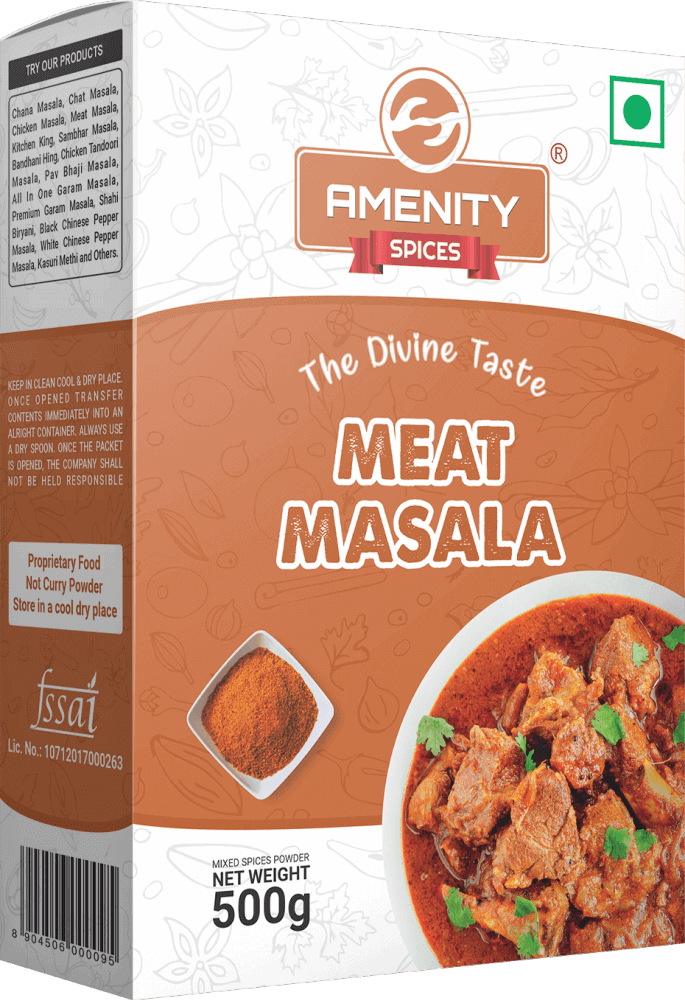 Meat Masala
First Make Paste In Grinder Of 15g Ginger, 5 Cloves Of Garlic, 15g. Boiled & Skinned Almonds, 15g. Coconut Powder And Little Water .
In A Pan, Heat 50g. Oil And Fry 100g Chopped Onions In It Till Light Golden. Add The Paste In It & Fry For 5 Minutes. Then Add 20g. Amenity Meat Masala And Fry Further For 2 Min. Add 120g. Natural Yogurt Pouring Little Quantity At A Time.
Add 60g. Tomato Puree, & Salt To Taste. Stir For 3-4 Min. Add 700g. Mutton Pieces And Brown Them Turning Occasionally On Medium Flame. Lastly Add 250 Ml. Of Hot Water. Cover & Simmer On Low Flame. Add More Water If Required & Cook For About 45 Min. Or Till It Is Tender.